Sticky Toffee
Sticky Toffee was one of a group of 13 podencos (10 adults and 3 puppies) we took possession of from a hunter about an hour away from the centre on 20/5/19. We are calling them the Baker's dozen. We had been waiting 1 month for this to actually happen. They came to us filthy, covered in fleas and ticks and had only been fed since the hunter knew he was being watched.
Thanks to the determination of Marie Desiree Ruiz and Laura Moreno Ruiz for their help in rescuing the beautiful Baker's dozen.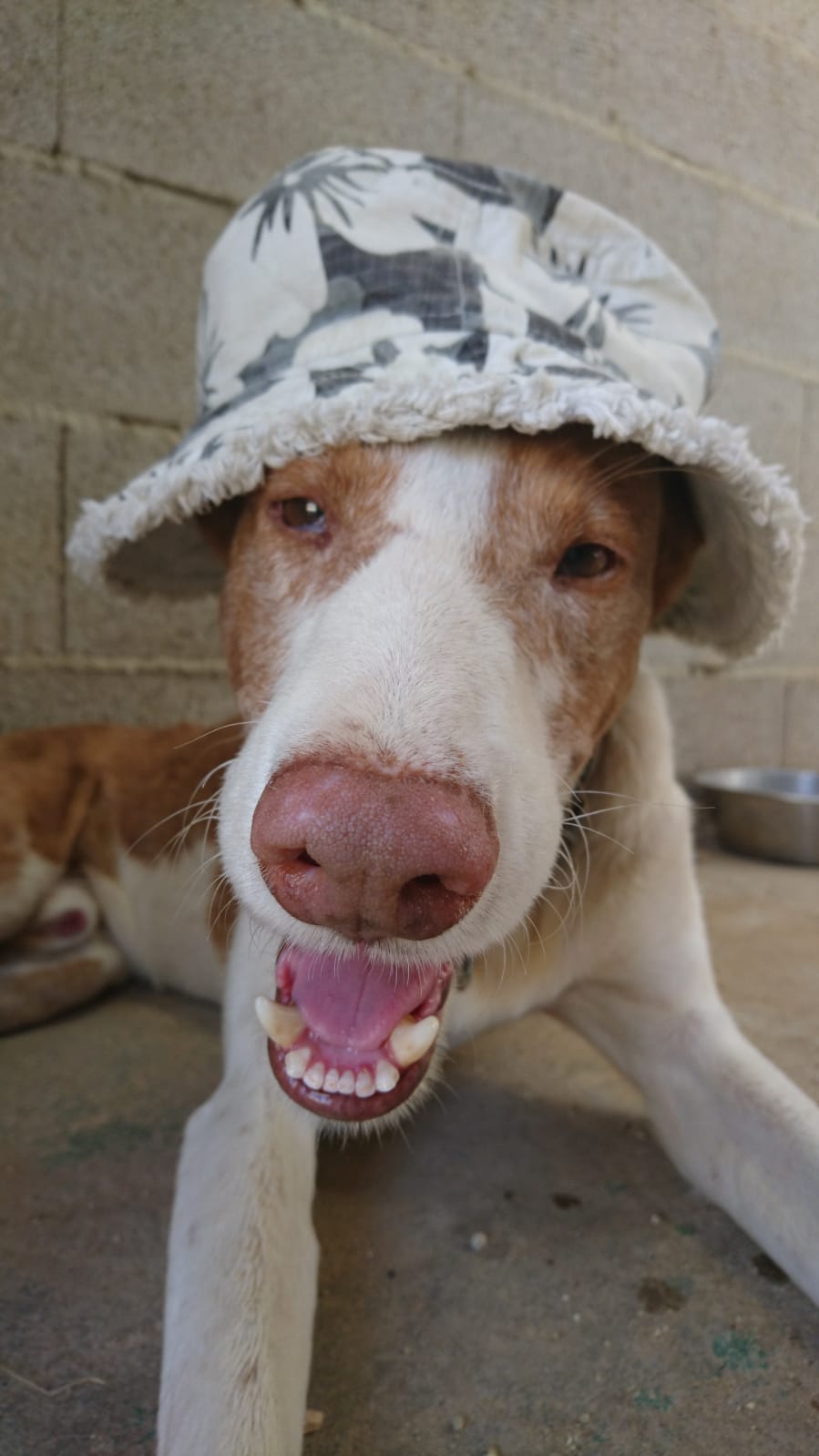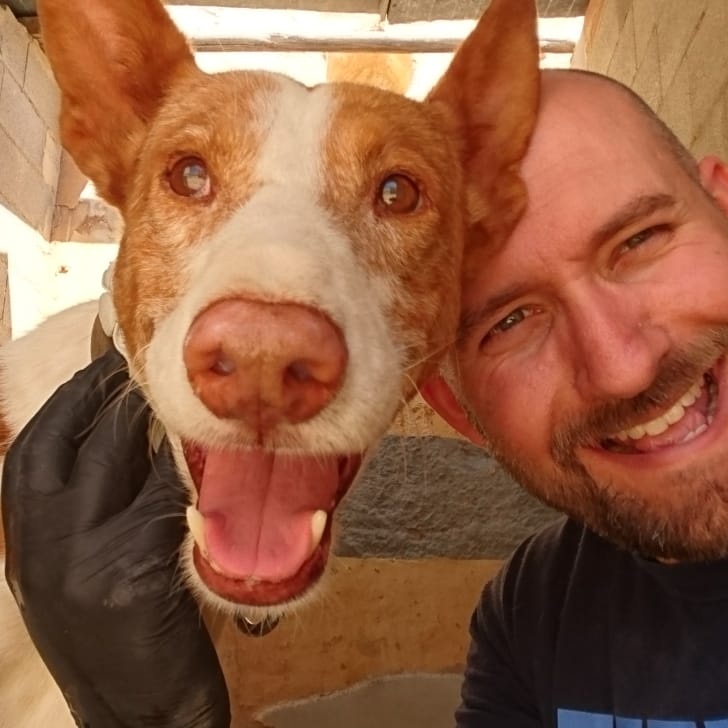 More Information on Sticky Toffee
Date of Birth: 26.05.15
Height: >65 cm
Sticky Toffee is a Podenco Ibicenco that has just arrived at the centre, more information to come as he settles in.
Sticky Toffee will been neutered, tested for all Mediterranean diseases and will be up for adoption soon.
To adopt Sticky Toffee please complete our preadoption form.