Leela
Leela is a rough-coated Podenco that was found wandering the streets. Thanks to Betty Moreno for rescuing and bringing her and Catherine to the centre. She is going to Scotland for foster.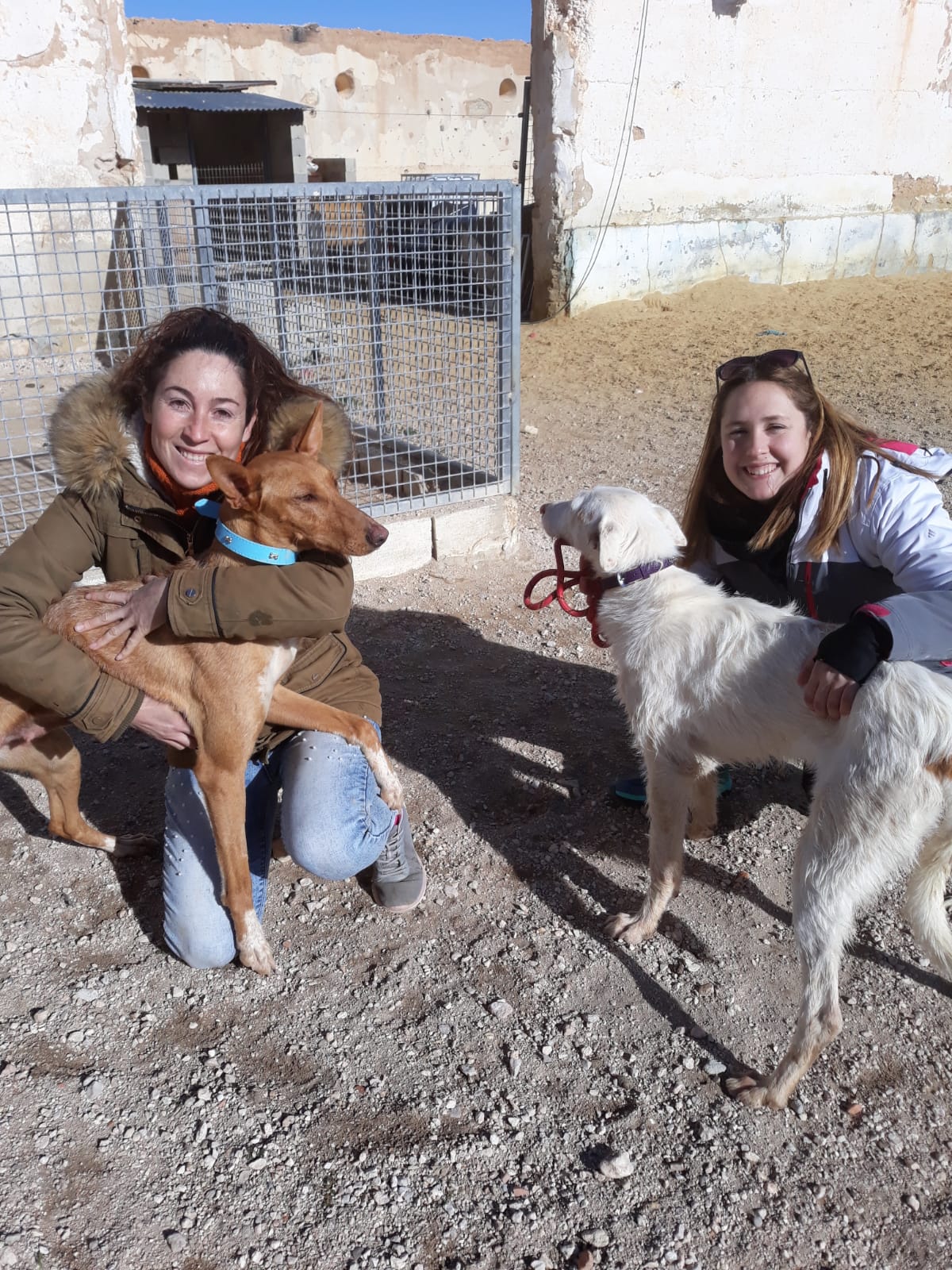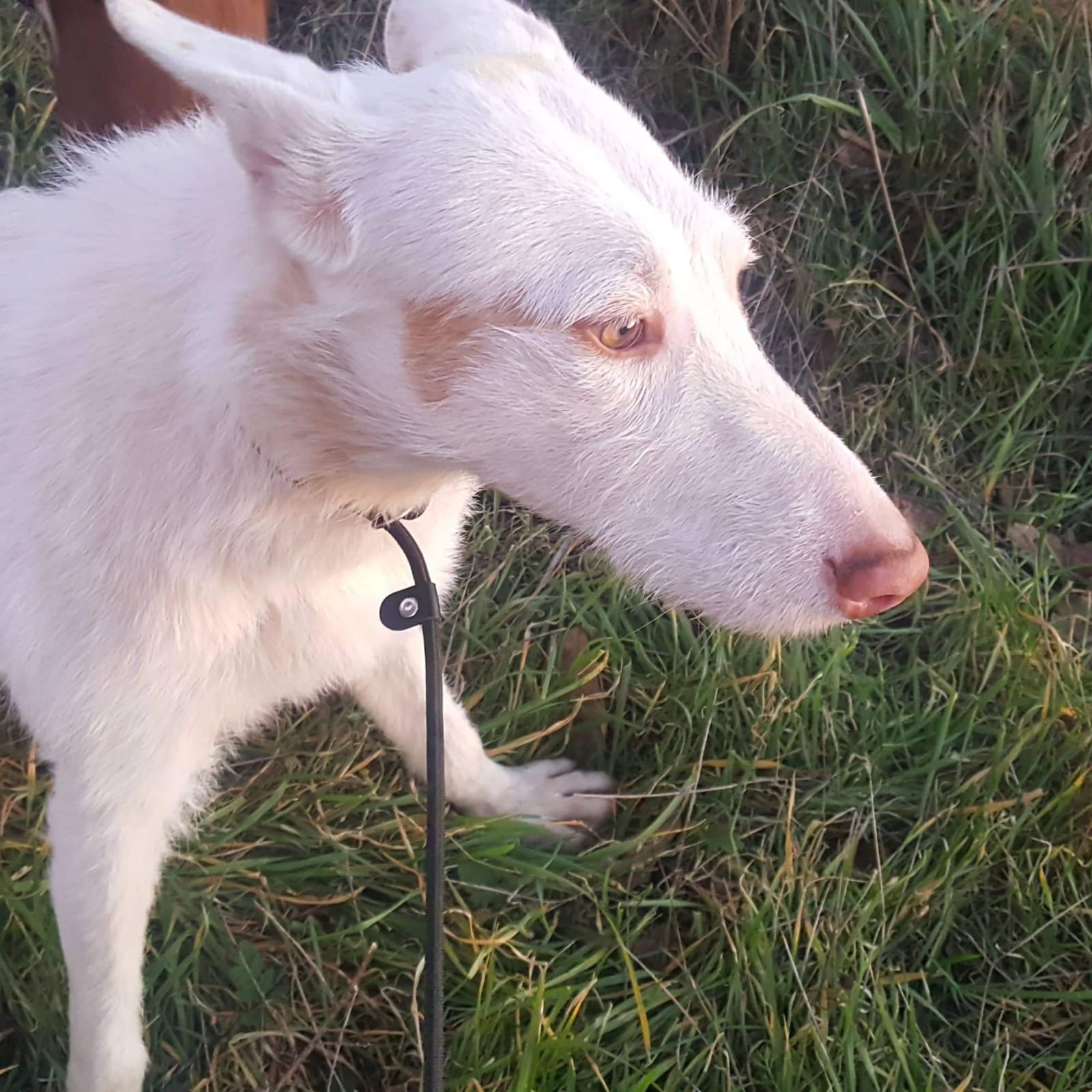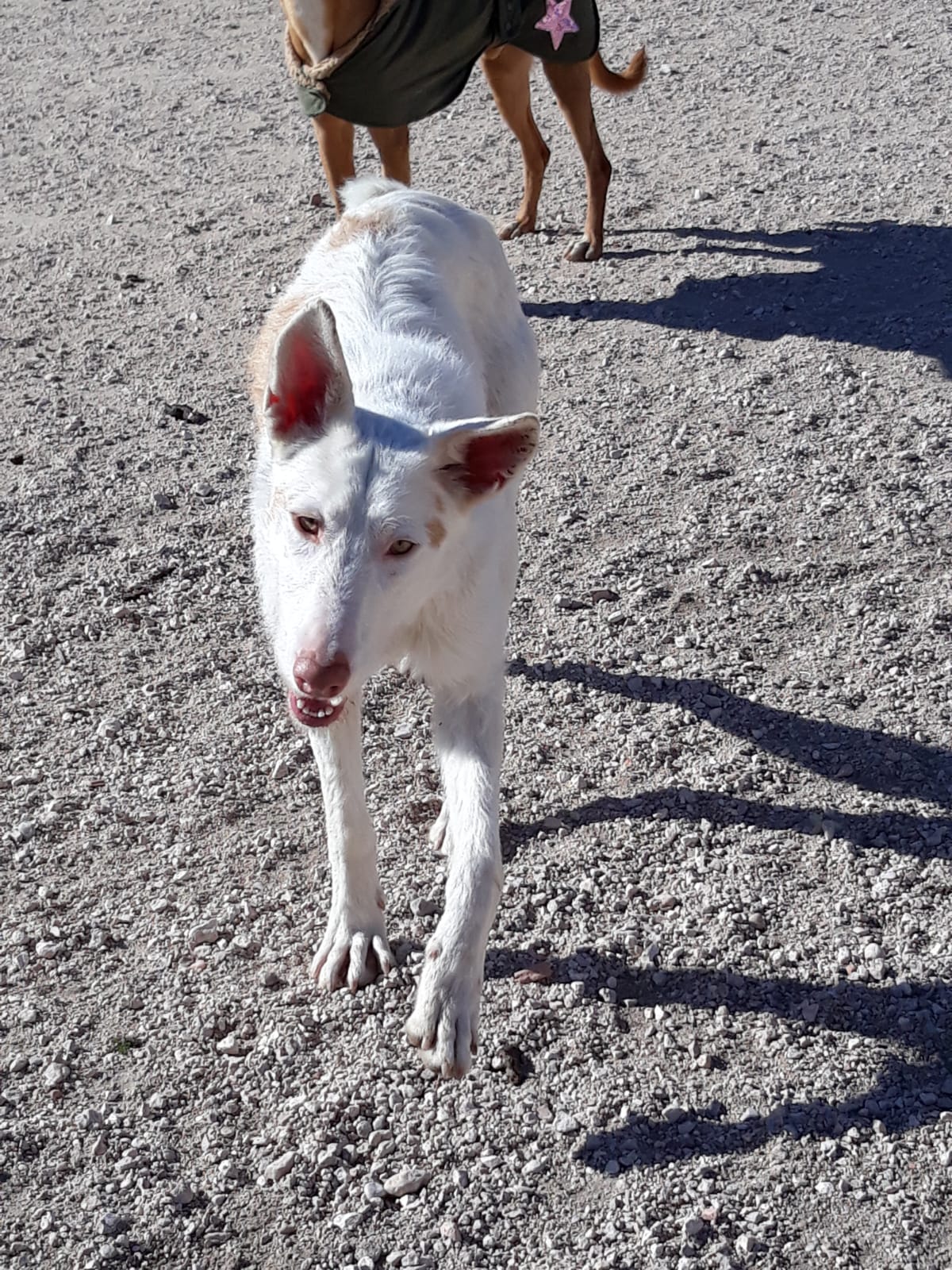 More Information on Leela
Date of Birth: 02.04.18
Height: 65cm
Leela is a white fluffy Podenco who has a good character and is good with other dogs. She loves to play and is very affectionate. She walks very well on lead. She has not been cat tested and has not met any children.
Leela has been neutered, is negative for all Mediterranean diseases and is up for adoption now.
To adopt Leela please complete our preadoption form.